Are you looking for the most elegant font for calligraphy or designing romantic cards?
CONGRATULATIONS! You have landed at the right place.
Qwigley Font is an award-winning Brush Script. It is a beautiful contemporary design with stylized characters. It is designed by an American font designer, Mr. Rob Leuschke, Who surely is the classiest and one of the most elegant professionals.
The font was published via personal type foundry TypeSETit on the 30th of March 2012. Rob created it for advertising, branding, promotion, and public relations. By keeping this noble purpose in mind, Rob and his team chose unique lettering and typographic designs throughout the typeface. Therefore, its usage is versatile, preferred by many designers in various fields. Apart from all the features, the best thing about this font is its global linguistic support.
Thus it is the best for creating a smart layout and great letterforms that are admired by the vast majority and is considered to be one of the top-rated handwritten typefaces in the type design industry.
Qwigley Font Family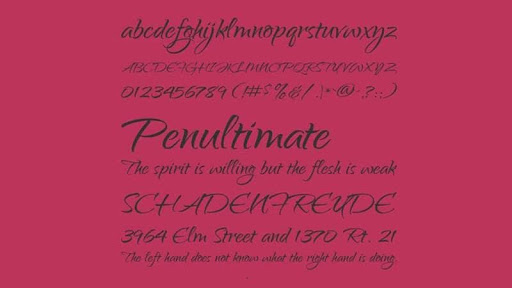 Qwigley is available only in a single regular style with Truetype features. Furthermore, this style has 239 numbers of characters including uppercase, lowercase, and numerals. All these glorious characters add an additional touch of grace and style in every design and script in which they are used. By keeping all the admirable features in mind, we would not hesitate to suggest this marvelous font for your requirements.
Don't miss this chance and start working along with that! Have you checked Vampirina Font uploaded last week on Fonts Magazine? Here at Fonts Mag, you can download Qwigley Font just by a single click or tap on the download link provided below and can enjoy your designing journey without any worries as it is licensed under SIL (Open Font License).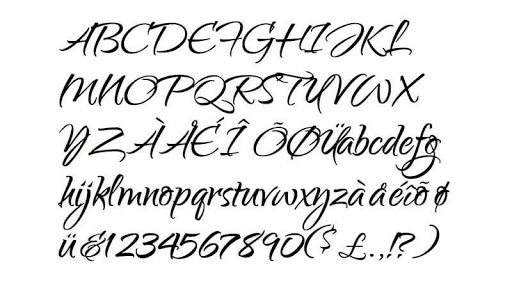 Use this glamorous font fam in your ongoing tasks to meet the wonderful design undertakings that include Calligraphy, Bullet Journaling, logo printing, special event card printing fabric printing, and many more.
Related Font: Arcon Font Free Download
If you are having a thought to utilize it for quotes or other displaying purposes then it won't really be a bad idea. We believe that however and wherever you use it, it would surely manage to cope up with your expectations. Got a suggestion for us?
For our website? For this font? Feel free to leave your views in the comment section below and don't forget to share it on social sites like Facebook & Pinterest.