The Mark My Words, another beautiful font introduced by french designers. This is a script brush font with bold texture and awesome style. Mr. Clement Nicolle, a french designer took the charge and designed this stunning font.
The designer has given his best to design this stunning font for designers to add beauty to there projects.
It was released via stereo Type during September 2016 for the very first time. Among its main characteristics, it is made with a brush and with an italic touch. That impact is significant in almost all the words in this typeface.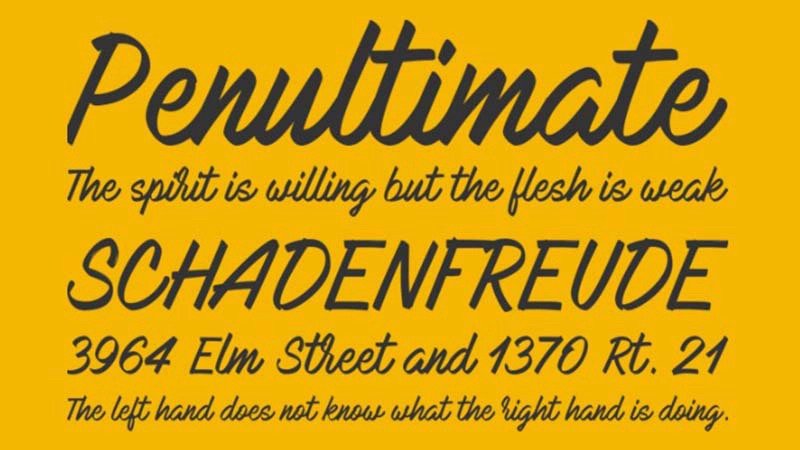 It is a very clean and clear font with a uniform standard. Shows a neat and legible formation all over the typeface. That elegance and neatness help to create the design as per customer's specifications and requirements.
A superb quality font has a unique texture. It helps to create a good combination of space and padding. This combination makes Mark My Words font pic of the choice for designers.
Mark My Words font comes with a single style. But that that single style is equipped with versatile options, like OpenType and TrueType. Both in file formats with a real smooth and cool texture. This font is ideal for any type of spring and for projects of the large display.
Mark My Words font has 186 characters with 1000 units per em. All this persona is narrated through a dedicated handwritten style elaborating the standard symmetry of vertical texture.
As it is defined, due to its modern features and elegant texture, it's not wrong to say it a premium font. personnel usage for this font is free but if you intend to use it for commercial use you have to purchase it from Mr. Clément Nicolle. Then you are free to use it for any commercial task.
So, let us have a look at the usages of this versatile font. It can be useable in all sizes and types of projects.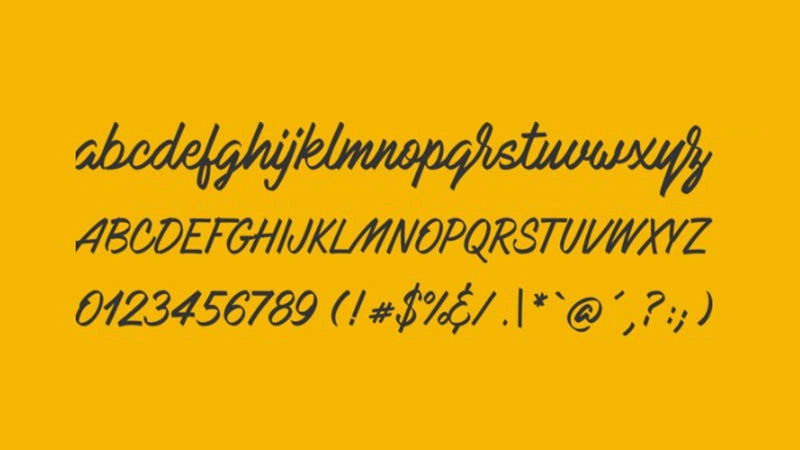 For example, printing cards, movie posters, unique emblems, special quotes, special event cards, and many more. Also, that can make a great pair with Saldina Font and Besom fon
For downloading the Mark My Words typeface, you just click on a single button below and get it. Later on, feel free to utilize for personal use only. but for commercial use, one has to by and to pay the subscribed fee.
If you like this font please do share with your friends and colleagues. In case you are facing any issue regarding its usage please let us know through our comment box for further improvement.
Still, you want some more fonts, then visite our font mag site. You will at the best possible place.
Have a good day!